Do you see elements from a couple suites that you'd like to combine into one? Semi-custom suites are made for you! We'll take the elements that you love and create a design that's all your own. Start perusing our gallery and picking the pieces that resonate with you.
how does semi-custom work?
You'll be able to elect elements from up to 4 different suites! Keep detailed notes of what you like about each suite and be as descriptive as possible for the designer. Here's an example of how it works.
(Just note the design options. Paper colors and print processes will be selected during the process.)
Liner pattern from Jocelyn and Austin but put onto a vellum wallaby sleeve pouch.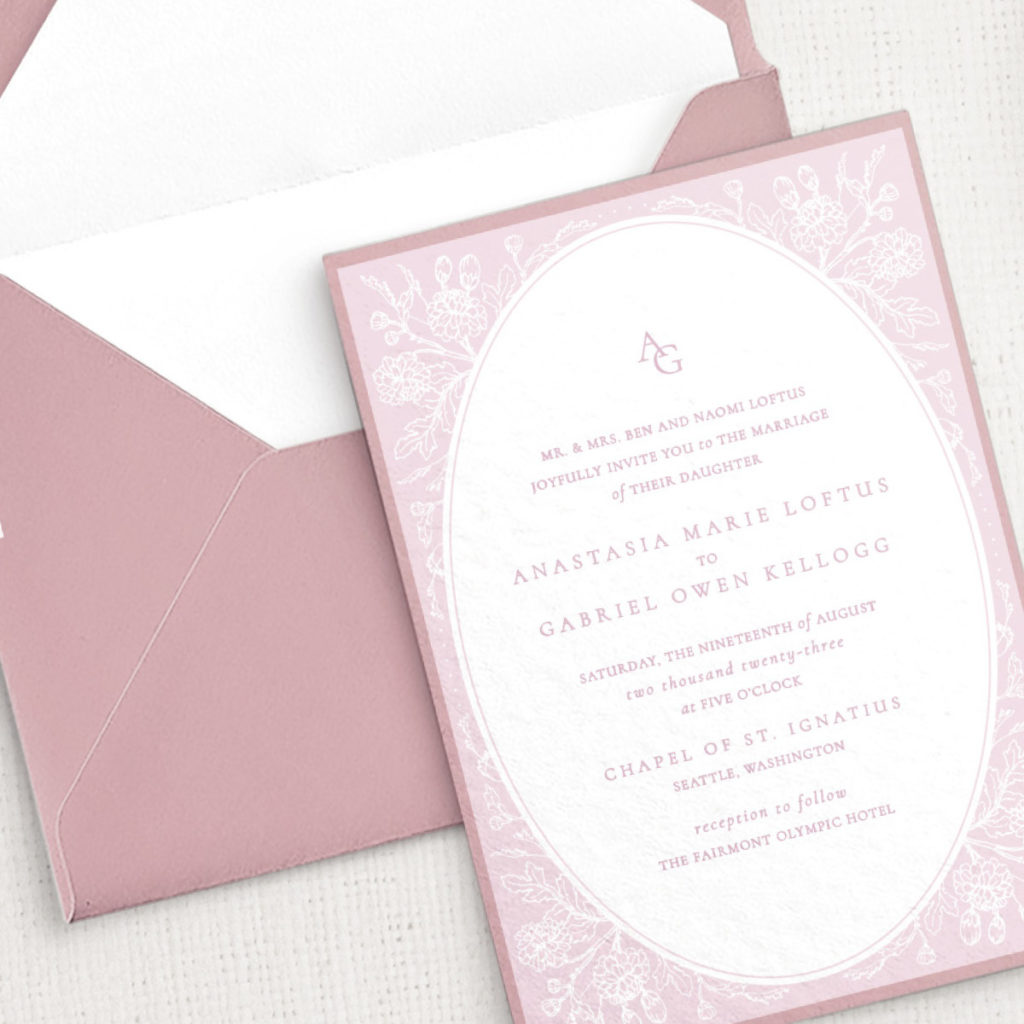 Monogram from Anastasia and Gabriel but made large and in the upper right hand corner. Blind embossed.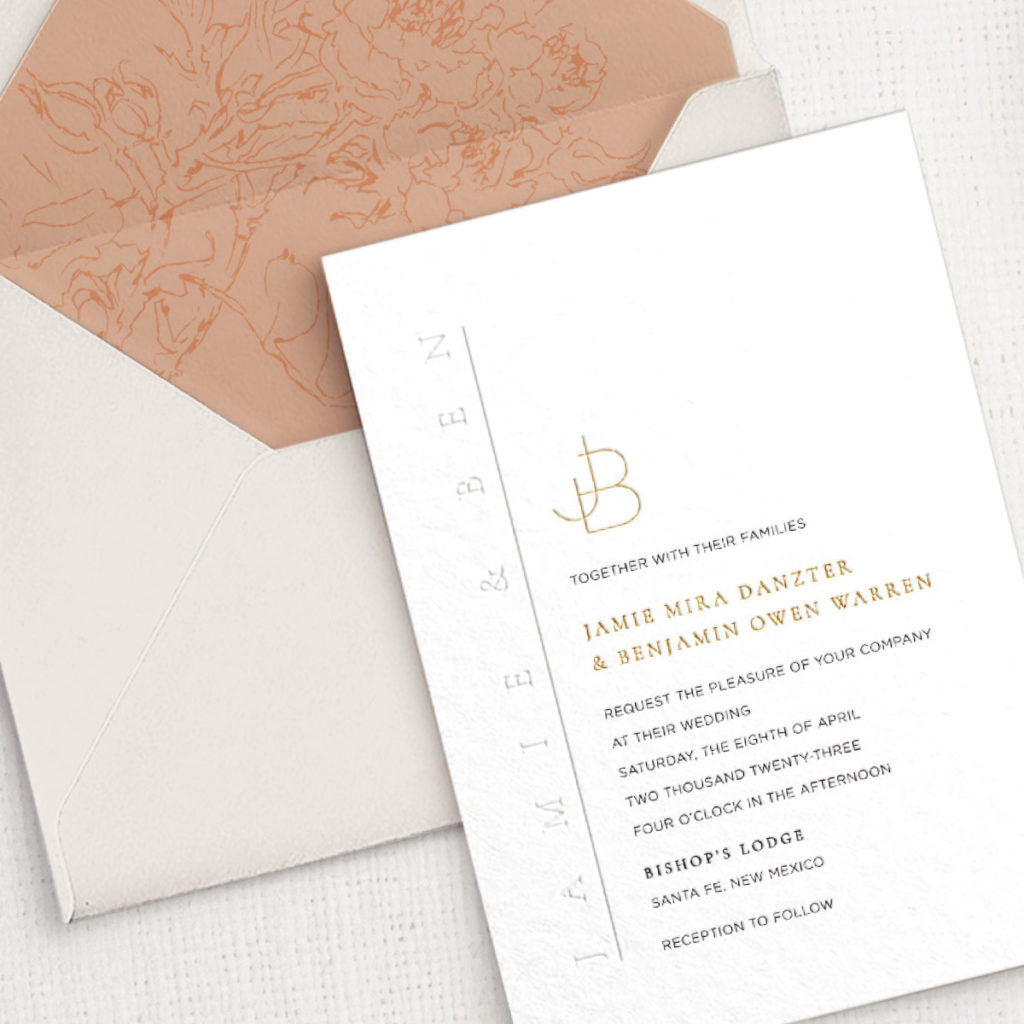 Text layout from Jamie and Benjamin but moved into the lower left corner.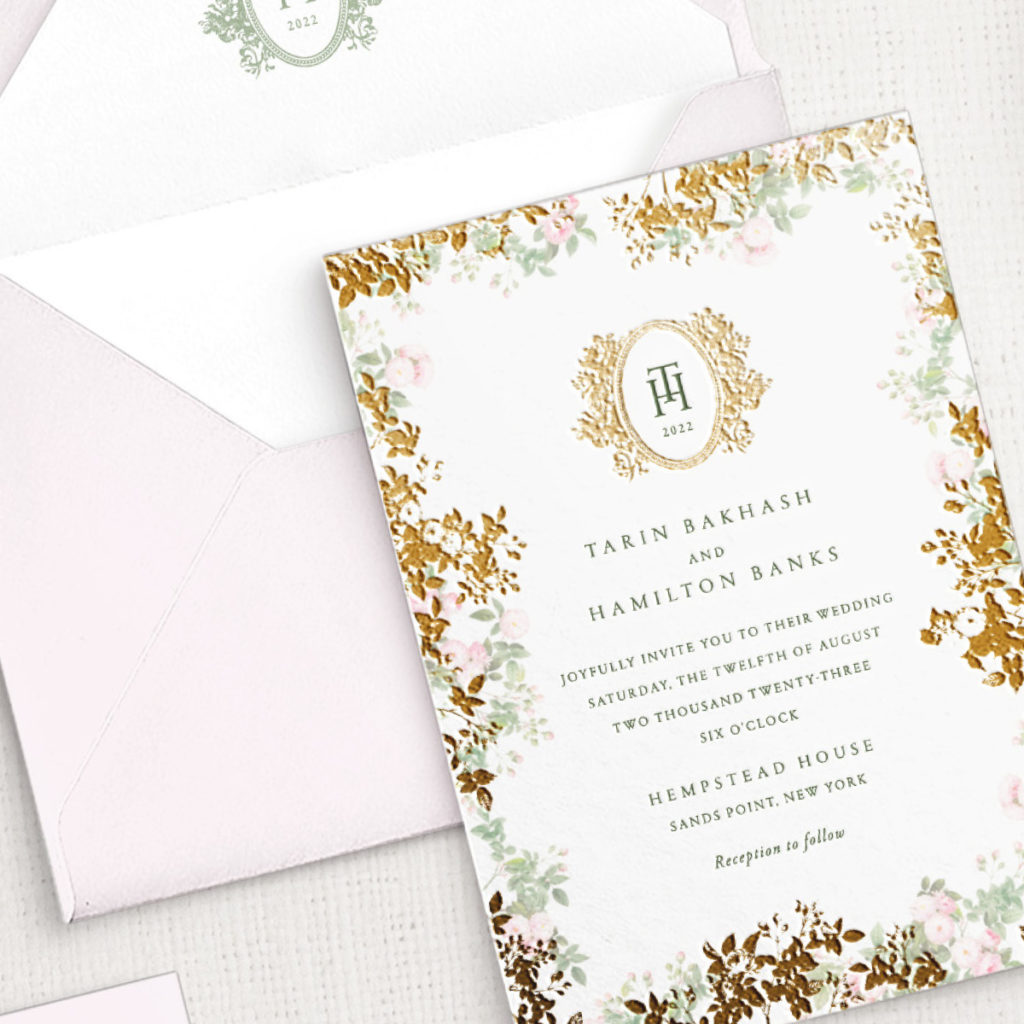 Monogram border from Tarin and Hamilton for the liner. Printed with white ink.
Each suite selected adds $50 design.
Here's the semi-custom suite designed based on the 4 suites above.